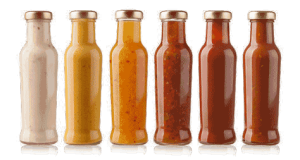 With over 25 years of experience you can trust Sunrise Farms to handle your co-packing needs. Our three 200 gallon cooking kettles are perfect for authentic slow and steady kettle cooking.
We have two fully automated filling lines for sauces, relishes and juices.
We can fill both plastic or glass consumer containers. We can also fill your bulk- sized or food service container – anything from 1 gallon to 5 gallon pails.
Shelf Stable Sauces & Condiments
Barbecue
Hot Sauce
Duck Sauce
Ham Glaze
Relish
Chutney
Garlic Juice
Onion Juice
Dill Juice
Celery Juice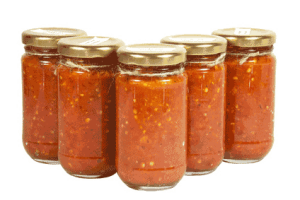 If you don't see the exactly what you are looking for contact us…we would be happy to go over your specific needs with you.